In This website
· Home
· Calendar
Find SAT practice questions, free SAT practice tests, and other test prep from the College Board.
Archive of
The New York Times
front pages on this date.
Lookup ANY Zman for ANY Date in ANY City - Worldwide! Includes Latest Shema, Latest Tefilah, Candle Lighting, Sunrise/ Sunset/ Midday/ Plag HaMincha etc.
Teaching HS students to read and write well.
Reading ideas from teachers and families
1202 Ave P
Brooklyn, NY 11230
Phone: 718-645-6676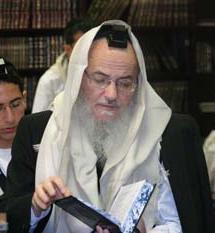 Message From The Rosh HaYeshiva
Welcome to Yeshivat Shaare Torah. We sincerely hope and pray that your experience in our Yeshiva will truly serve as the entrance into the "Gates of Torah". Our responsibility as individuals in the Jewish nation is to learn Torah, to fulfill with joy its מצות and refrain from the negative Commandments. The mission at Yeshivat Shaare Torah is to help you along as much as possible. It is for sure that the high school years are of the most formative in one's lifetime and also presents many challenges. The entire staff at Yeshivat Shaare Torah is interested in your growth and success.
Best wishes,
H. Haber
Rabbi Hillel Haber
ראש הישבה
Our Mission
The primary purpose of a yeshiva education is to promote and foster the development of a Ben Torah, a young man capable of actively and wholesomely interacting with his fellow Jews and citizens. Shaare. Torah has demonstrated that it is dedicated to this idea and goal. It indeed can boast of the actualization of this mission by the record and accomplishments of its fine group of graduates. Every effort will be made to provide you with a quality education in order that Shaare Torah be considered your first choice in Torah and general studies.
Questions or comments? Get in touch with us at:
Mailing Address:
1202 Ave P
Brooklyn, NY 11230
Phone: 718-645-6676
Shaare Torah
Hotline Number
718-319-2135